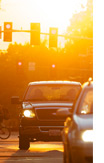 We as a wholesale distributor in sunglasses understand as nobody else what is important when selling sunglasses. Nowadays a pair of sunglasses is an important fashion accessory. You can see instantly we are offering a trendy collection sunglasses which is completely designed for customers worldwide.
Read More
Posted By Solo Solis
The working-method of Solo Solis is made completely to satisfy customers. Where most of the wholesale sunglasses distributors are sololy maximizing sales Solo Solis is thinking together with the customers to maximize their sales! In the way Solo Solis has setup its organizational structure the customer is able to select a diverse collection and test it before buying sunglasses that won't sell. Let's explain this in more detail.
Read More
Posted By Solo Solis